New projects ahead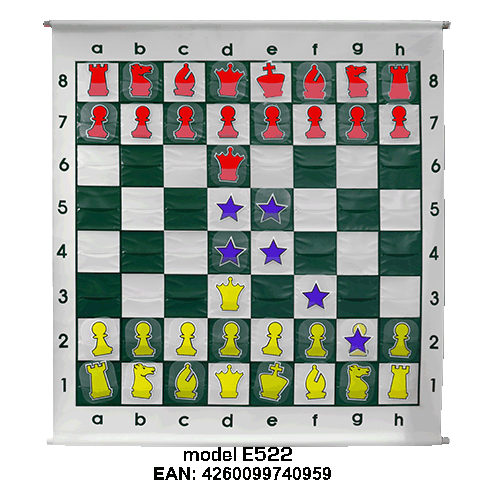 In 2016 we took the chance to visit several of our factories in order to ensure the production quality our customers cherish and expect. We have been working with most of these companies for years and had visited the respective facilities before.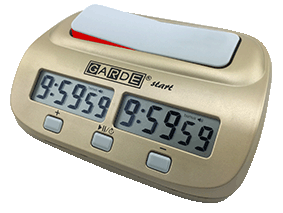 During the visit we not just checked the working conditions and satisfaction of the workers, but we also discussed several new projects, among them our upcoming digital game timer GARDE start and the new extra large didactic demonstration board.
Pictures from the left to the right:
CEO Dr.Dirk Jordan and CEO Bailey Chen
KK Chan, CEO Dr.Dirk Jordan and CEO Bailey Chen
Production of our Giant Chess
Head of Design and Marketing with ready made products
Silver Relaunch with a new partner
Based on the new market situation and our new partner's long term experience in the electronic and chess clock market we have replaced our production to China.
Above are the latest impressions from our new production partner. Our cooperation partner assembles the newly launched chess timer "Silver" in his workshops. The pictures show the factory and offices of the chess clock producer. Our head of Design and Marketing visited all facilities and checked the production process.

Wingo - more than just a factory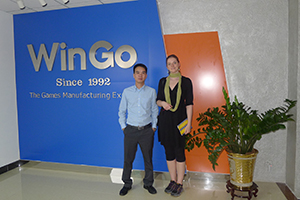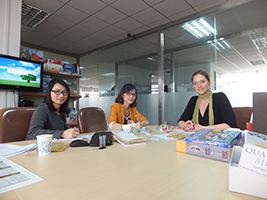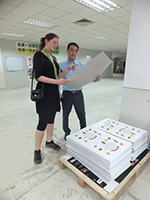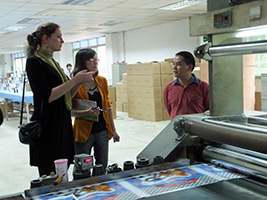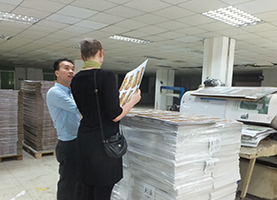 For our board game "Chess - more than a game" we searched and succcessfully found a new cooperation partner, a reliable boardgame manufacturer and a medium sized chinese business especially putting emphasis on maintaining his workers and assuring best and continous quality.
Pictures from the left:
1. Head of Design and Marketing Ms. Villwock with the CEO of WinGo Leon Lau.
2. Conference with the product manager and assistant discussing ongoing and future projects.
3.-5. Discussion of Printing results, inspection of production facilities.